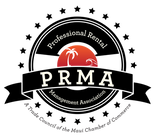 Professional Rental Management Association
PRMA – Professional Rental Managers Association – Members of PRMA are professional property management companies, licensed in the State of Hawaii, who are engaged in the management of legal vacation rental properties, primarily condominiums, as agents for others and who handle all aspects of the vacation rental management. These companies comply with real estate license law and NAR code of ethics. PRMA provides resources, networking, education and advocacy for Professional Rental Management companies in Maui County.  ​

Professionally managed short-term condominium rentals accommodations have been legally operating on Maui for over 40 years. We represent short-term rentals in condominium associations that are legally zoned, developed and intended for short-term rental and owner use of the complex. These condominium short -term rentals have been a part of the Maui Hospitality Industry and available for visitors to rent along with hotel inventory since their construction. The properties PRMA represents pay GE and TA taxes and provide viable and highly sought after accommodations for Maui guests, many who have been coming for generations. PRMA members provide 24/7/365 service for their owners and our guests. They have dedicated offices, employees and work with other local professional small business.

In the past, condominium rentals were included with hotel accommodations. But in recent years, with the entry of Airbnb and other owner direct listing channels, the industry has seen a shift in the perception and classification of these businesses. PRMA businesses and the short term rental properties they represent belong within the hotel condominium classification.

As related to short term rental permit homes and B&Bs, while there are some areas where PRMA business interests related to legislation and laws may cross over, they are not the same as PRMA properties exist within legally zoned areas and no additional permitting is required. PRMA goals also include seeking to build their reputation and separate their professional businesses from the non-licensed and illegal transient rentals some members of the community and government have started to group them with. PRMA members hope to help bring that understanding to the Maui community and political leaders.
Focus of Group: 

PUBLIC RELATIONS  
To inform and manage a positive relationship with press outlets related to legal transient/short term rental issues as well as PRMA inclusion as part of the Hospitality Industry on Maui and the State of Hawaii

STANDARDS      
Establish a set of operational standards and best practices for professional transient/short term rental managers

POLITICAL ACTION          
Responsible for staying up to date with all government initiatives pertaining to vacation rentals, including all new bills being proposed on each island as well as at the state level.  Managing relationships with government officials, other advocacy groups throughout the state and lobbyists.

MARKETING                      
Build and maintain online infrastructure (website, logo, ads, email list, etc.) for use of members and to provide information about professional property management standards, ethics, etc.

MEMBERSHIP                   
Grow presence on Maui recruiting additional professional property managers/management companies to join the organization who are licensed, represent only legal transient/short term vacation rental properties and adhere to standards and code of ethics in all business practices, as well as allied trade members who work with support and or are supported by the vacation rental industry.

COMMUNITY OUTREACH            
Take the lead with "good neighbor" initiatives, cultural sensitivity education, home owners' associations relationships
---
Officers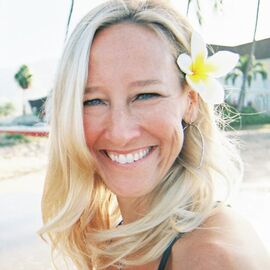 Angela Leone
Coconut Condos
Coconut Condos is an award-winning, full service vacation rental management company, based in Maui, Hawaii, committed to providing maximum returns for their owners, exceptional experiences for their guests, and generous giving back to their community. They have a heart for children in need and for every condo managed, they sponsor a child in poverty. 

Owner/CEO, Angela Leone, was named 2019 Maui Small Business Person of the Year and the company is proud to have been named to the Inc5000 List, Hawaii's Fastest 50, Hawaii's Best Workplaces and Hawaii's Top 250.  Coconut Condos is a proud member of PRMA (Professional Rental Management Association), VRMA (Vacation Rental Management Association), VRHP (Vacation Rental Housekeeping Professionals) and the Maui Chamber of Commerce.​

To contact Coconut Condos, visit  www.coconutcondos.com, call today at (808) 419-1000 to speak with one of their friendly vacation rental specialists or email the team at info@coconutcondos.com. 
---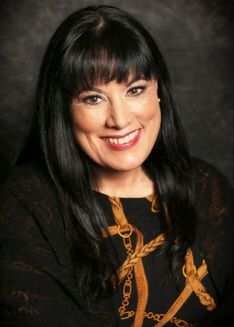 Dawn Kane
Maui Condo & Home
Maui Condo and Home has been providing professional vacation rental management services with aloha for more than 30 years. As a licensed Real Estate Brokerage, we are one of the leading vacation rental management companies on Maui. We currently manage over 200 condominium vacation condominiums at 20 plus locations around the island of Maui. We are honored to provide customized care for our Owners piece of paradise and to share that paradise with Maui visitors.
​
Maui Condo and Home is committed to caring for Maui's community and culture. Team members regularly volunteer for kids' sports, church events, conservation efforts and more. Each year, the entire Maui Condo and Home staff participates in the annual Visitor Industry Charity Walk. It is a wonderful opportunity to work together for the community.

Maui Condo and Home is in good standing with the State of Hawaii DCCA, Better Business Bureau (BBB) with an A-plus rating, Maui Hotel & Lodging Association (MHLA), Maui Visitors and Conventions Bureau (MVCB), Hawaii Visitors and Convention Bureau (HVCB), Vacation Rental Manager Association (VRMA), Hawaii Vacation Rental Managers Association (HVRMA) and the Maui Chamber of Commerce.
---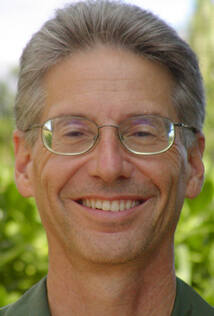 John Kevan
Maui Paradise Properties
As Real Estate Professionals our priority is to provide state of the art customer service and convenience that is second to none. Our client is not only our most important business, but hopefully will become a friend as well.

Maui Paradise Properties has been providing professional vacation rental management services for more than 20 years with the company Partners having over 200 years' experience in all facets of real estate.  , We are one of the leading vacation rental management companies on Maui and a licensed Real Estate Brokerage.   We currently manage over 300 vacation condominiums and homes at over 50 resorts and across the island and we are only Maui focused.   We have been named to the Inc5000 list of companies for 2020 as #1 on Maui, #2 in Hawaii and #430 across the US. 

​At Maui Paradise Properties our goal is to provide the owners and guests with the best experience possible.  We provide full end to end technologies and services from Reservations, guest 24X7 support to owner Trust Accounting along with full maintenance services, interior decorating and the only certified Dwell Safe safety inspectors.  
Members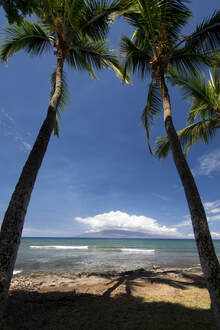 A Perfect Vacation Rental 
​A Perfect Vacation Rental (APVR) is a small boutique family run property management business specializing in accommodations in Puamana and Lahaina Shores, two beautiful communities on the shores of West Maui.  Commitment to customer service is our priority and has led to wonderful relationships with owners and guests.  We treat every phone call, email and text with Aloha throughout the entire rental process and as a result, have a great reputation and consequently a strong repeat business.
 
We recognize the challenges of home ownership on an island, in such close proximity to the ocean and strive to provide our owners with the best return on their investment possible.  We leverage technology to deliver exceptional experiences to our guests, from their first contact with us to their return home.   
The beauty of this special island of Maui entices travelers to visit from all over the world.  We are given an opportunity to share the Spirit of Aloha that is embedded in the Hawaiian Culture, with many guests and homeowners and we embrace aloha in our everyday life and business transaction.  Ultimately, the Spirit of Aloha is not a gift only for those who experience Hawaii, it is a gift which can be shared throughout the world. 
---
AA Oceanfront Rentals and Sales

​AA Oceanfront Rentals and Sales has been making your vacation a breeze since 1983. AA Oceanfront is a fully licensed brokerage serving Maui, Oahu and Kona. Our goal is to take the stress out of managing your rentals and be your boots on the ground. We pride ourselves in treating owners as our ohana, satisfied repeat guests and catering to special requests. Our Brokerage offers sales knowledge and services to owners and guests on three islands. In addition, we offer community association management through our parent company, Associa Hawaii. We take care of everything for the owners who prefer to be hands off and allow owners who would like to be more involved to work closely with our team.
​
We specialize in Kihei, Wailea, Maalaea and Kona vacation rentals as well as long term rentals throughout all three islands. This allows owners the ease of switching the usage of their condo where permitted from vacation rental to long term rentals and vice versa. We use the latest operating systems, pricing tools and marketing to maximize the return on your investment.
info@aaoceanfront.com 808-879-7288 serving "Action with Aloha" for over 37 years.

---

 

 

 

 

 

 

 

---

---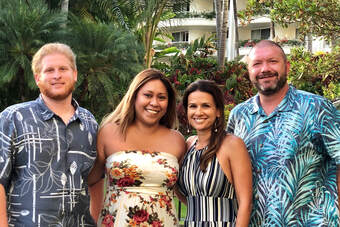 Ali'i Resorts, LLC
Ali'i Resorts, LLC – your one-stop solution for vacation rental management – brings you full-service property care, marketing and guest care that is second to none.  They offer a seamless booking experience with our cutting-edge tech solutions, convert visitors into customers with their expert-led marketing, and provide customer-focused, full-service property management services that deliver smile after smile – and one of the highest returnee rates in the business.

Their team of highly skilled experts deliver unmatched, layered property management to ensure your property meets its full earning potential.  Whether it's exceeding guests' expectations or keeping your condo in tip-top shape, they put their best foot forward every single time.

Ali'i Resorts' skilled teams maintain your property as if it were their own home – making it the paradise every traveler expects it to be.  24/7 support, an in-house professional cleaning crew, a comprehensive list of trusted maintenance professional partnerships, professionally trained inspectors and consistent follow-up make sure your property is always in great shape. ​

View Ali'i Resorts collection and learn more at www.aliiresorts.com or contact an agent or property manager today at 866-284-2544 or info@aliiresorts.com.  
---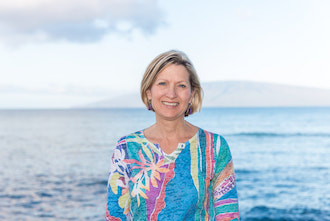 ITRIP Vacations Maui
​iTrip Vacations Maui professionally manages short term vacation rentals with the personal touch of aloha. iTrip employs a group of hospitality professionals dedicated to the highest level of property care and customer support of its clients. iTrip Vacations property management covers the entire rental process to ensure consistent customer experiences, which results in new and repeat visitors. iTrip's management concept combines first-class marketing with boutique level rental management service.  
---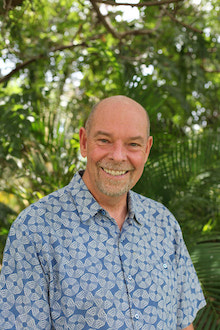 My Perfect Stays
​At My Perfect Stays our goal is to provide the perfect property at the perfect price for the perfect guest.
Through our advanced technologies we are able to deliver world class service. This includes thorough and personal arrival instructions, independent inspections after every clean, a welcome gift for every guest, a check in call by a live representative to ensure customer satisfaction and an additional personal call at the time of departure.
We are based on Maui and have a 24/7 support staff for any issues or questions that may arise.
 
We also include all natural, Hawaiian made toiletries, we clean each condo with Green cleaning supplies and we provide all linens that are 540 thread count or greater. We are available to assist guests by providing recommendations on restaurants and activities. We are Maui locals and are happy to share where the locals go.
 
What makes My Perfect Stays so unique is our management team. Combined we have over 50 years of business experience and we know that a great team makes for a great company.
---

Quam Properties Hawaii, Inc
Quam Properties Hawaii, INC. looks forward to being of service! We welcome new clients and owners and hope to gain your trust and loyalty in managing and/or renting your condo or home. We are located in the Napili Plaza and close to all West Maui resort areas. Available 24 hours a day/ 7 days a week.

Why spend hours worrying about your property when you can have the peace of mind that comes with Quam Properties and our Maui property management services. Our team of experienced real estate experts can deal with the work of property management and finding a renter. Whether you have one property or 10, we can work with you to find a solution that fits all of your needs, and allows you to relax while we handle the work. We also offer Maui Real Estate if you are looking to purchase property in beautiful Maui.
​
Let Quam Properties take all the hassle, stress, and work out of managing your rental properties. We ensure our Maui vacation rental management services come with the utmost care, respect, and promptness. Quam Properties employees many experienced realtors, maintenance technician, and management personal to help manage your property and ensure that everything is taken care of. Call us today at (808) 665-1315 to speak with one of our agents and let us know how we can assist you with real estate and property management in Maui Hawaii.
---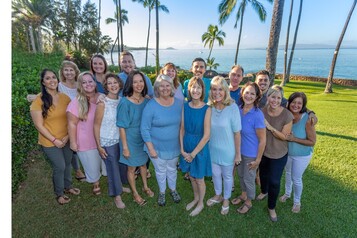 Rentals Maui, Inc
Rentals Maui, Inc. is a full-service vacation rental management company located in South Kihei, on the beautiful island of Maui.  We are family owned and operated, with over 20 years of experience serving South Maui.  As a licensed real estate brokerage, our primary goal is maximizing our client's investment while maintaining, and protecting their home away from home!  Our office and experienced team of 20 are centrally located in South Kihei at the Dolphin Plaza. 

​ We can handle all aspects of your vacation rental: marketing & advertising, dynamic pricing, coordination of housekeeping & maintenance, pre-arrival inspections, monthly & year-end accounting statements, personal shopping and much more!  Whether you are looking to experience the vacation of a lifetime or bringing your home into our portfolio, our experienced team is ready to assist and treat you with aloha! If you have any questions or if you would like to schedule a call you can contact us at: 1-800-808-3138 or email our office at: Aloha@RentalsMaui.com
---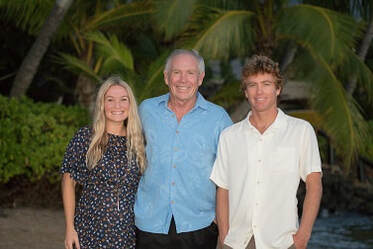 Sullivan Properties, Inc
​Sullivan Properties is a family owned and operated licensed Real Estate Brokerage and Management Company in Lahaina.  We are a company that conveys trust, integrity and the Aloha Spirit to owners and guest alike for over 40 years, and through three generations.
 
At Sullivan Properties our Vacation Rental program provides personalized, professional, and reliable services.  Our goal is to strive for continual financial growth while maintaining that "personal touch" which your asset needs and deserves.  Our rental operation works at every resort, whether we manage one unit or the entire property.  Sullivan Properties has built a foundation of reliable vendors/contractors, and marketing partners, who bring quality service to all of our clients.  We specialize in properties located in: Kapalua, Kahana, Kaanapali and Lahaina.  Our marketing software provides state of the art capabilities for our Owners and guests alike.  Guests' are informed through every step of their vacation with our automated email program.  They are also kept up to date with our various promotions, community updates and events on Maui.  Our continued communication combined with our excellent customer service keeps guests' returning for years to come.
 
Whether you are looking for property management services or real estate on Maui, the team at Sullivan Properties can assist you with your investment needs.  Maui "No Ka Oi"!