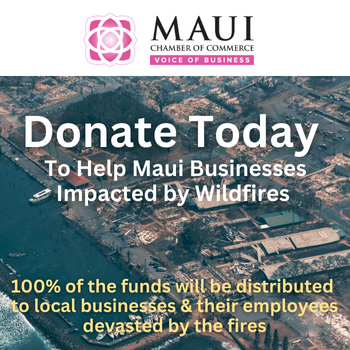 Donations
The Maui Chamber of Commerce Foundation 501c3  is collecting donations for Maui businesses impacted by the wildfires.  EIN 99-0292518
100% of the funds will be distributed to local businesses and their employees devastated by the fires.
Help save local businesses and support business recovery efforts & employees!
Planning A Trip To Maui?
The Maui Chamber of Commerce supports our visitor industry and local businesses. We stand with our many business members and partners in saying that while Lahaina is closed due to the tragedy, we welcome you to visit the other beautiful areas of our island community. Please visit with Aloha, shop local, and respect the Westside during this crisis and time for much-needed healing. Please do not visit any restricted areas and follow any County of Maui restrictions. There are still many beautiful spots to see and amazing things to do. For more information from the Hawaii Tourism Authority, click below.
10/8 West Maui Reopening Messages
Malama Maui Pin Campaign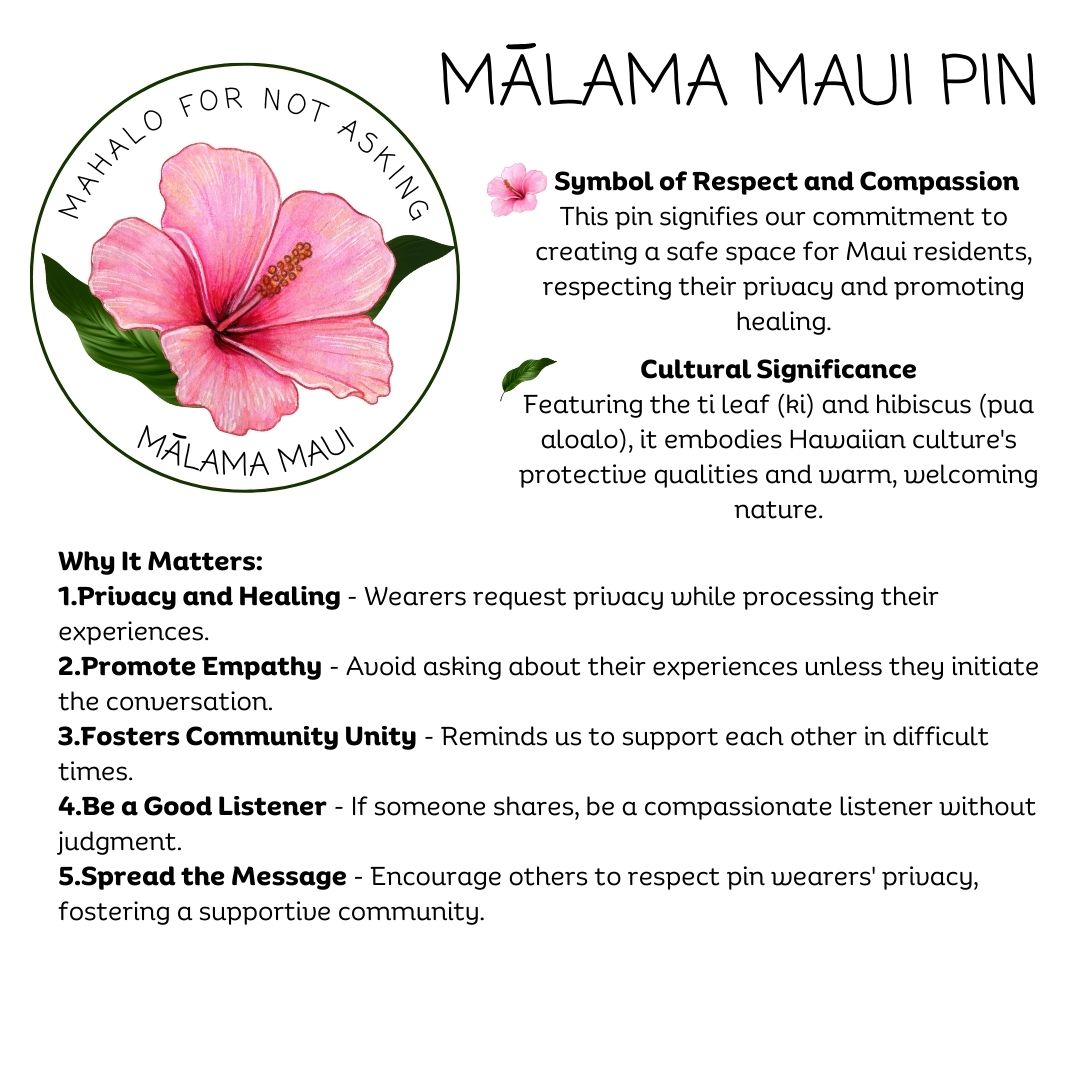 Buy Maui County First
If you would like to support Maui County businesses from afar, please consider shopping with one of our members from our business directory or our Hawaiian Airlines Made in Maui County Festival Vendors.
---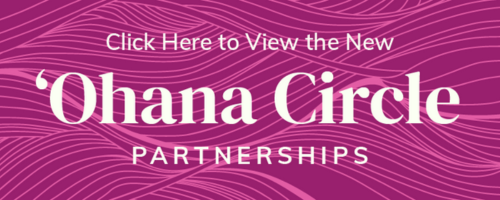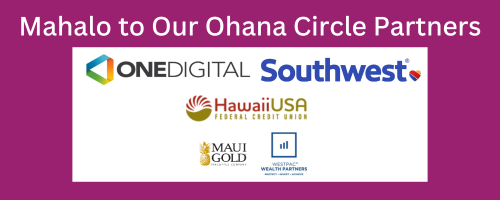 The 'Ohana Circle program offers partnership packages with exclusive benefits to provide members with a convenient, one-time,
all-inclusive partnership that provides premium representation at Chamber events and programs throughout the year.
---
The Maui Chamber of Commerce is a business organization comprised of businesses from all sectors, all sizes, and all areas of the island,
where business leaders work together to create a strong economic climate to sustain business growth and prosperity,
build relationships, support each other, and improve the quality of life for all Maui residents.